The ArchwaysTDH Team
---
We at ArchwaysTDH are a small team of coaches and archers based in the Reading area, who met through the love of the sport! As an Archery GB registered club, we hold official committee officer positions as detailed below. However, we all work closely together in the running of the hub, so feel free to get in touch with any member of the team with questions or queries you may have.
---
Tom
Role: Chairman
Coaching level: Senior Coach
Bow: Hoyt GMX, 70", Green
Contact: This email address is being protected from spambots. You need JavaScript enabled to view it.

"Archery has been a part of my life since I was at school. I found my love for coaching whilst I was studying at university, since then I have worked within the outdoor education industry and found myself in some very fortunate positions to learn from very talented people from all walks of the sport.
I acheived my AGB senior coach qualification in 2014; ArchwaysTDH grew as a concept for me when I was coaching in the Archery GB Regional Performance Academies. How do you apply the values and techniques of long-term development training, in an environment where the coach must adapt and challenge their conceptions as much as the archer? We don't necessarily have all the right answers, but we do have ideas."
---
Imogen
Role: Secretary
Coaching level: Archer
Bow: Kinetic Halo, 66", black and red
Contact: This email address is being protected from spambots. You need JavaScript enabled to view it.

"Having wanted to take up archery for a few years, moving to Reading to do a masters provided an opportunity and I joined the local university club in 2018. I quickly discovered a passion for the sport and started coming to ArchwaysTDH shoots as a trainee. With Tom and Pete's coaching I acheived more in my first year shooting than I ever expected, and am continuing to shoot competitively since completing my studies.
I joined the ArchwaysTDH team in 2019. The high level coaching, supportive atmosphere, and a fresh and flexible approach to development have been invaluable to me, and I enjoy the chance to help bring these opportunities to other archers in the county."
---
Oli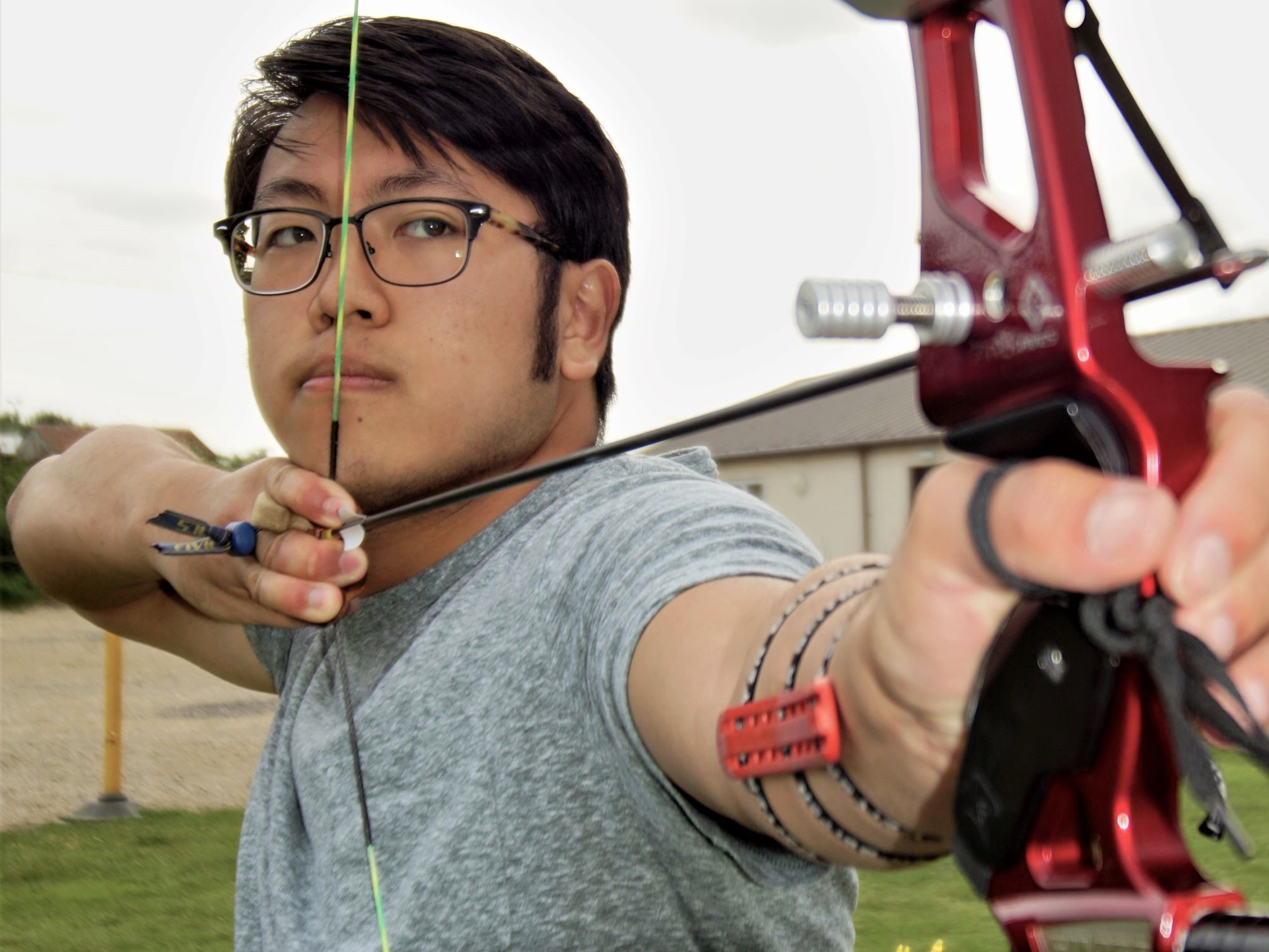 Role: Treasurer
Coaching level: Archer
Bow: 68", Fivics FX1 Riser, Red, with Win&Win Inno Ex Power Limbs
Contact: This email address is being protected from spambots. You need JavaScript enabled to view it.
"I began my journey as an archer aged 14 when I went to a local "Come-and-Try" and was asked to join so I could participate in the London Youth Games. Several years on, having finished my Youth games career as a champion, my passion for the sport has only grown having been privileged enough to always have found amazing support in the form of coaches and friends so I can continue to improve.
Having worked with Tom for the past couple years, in his capacity as a coach and mine as an archer, I joined the team late 2019 as a way of giving back by sharing what I have learnt to others. Coaching standards and availability are not equal wherever you go and with every individual archer being unique I see ArchwaysTDH as a way of progressing past those barriers. By building an environment where everyone's experiences are valued and can be shared it allows us all to self-develop through challenging ourselves."
---